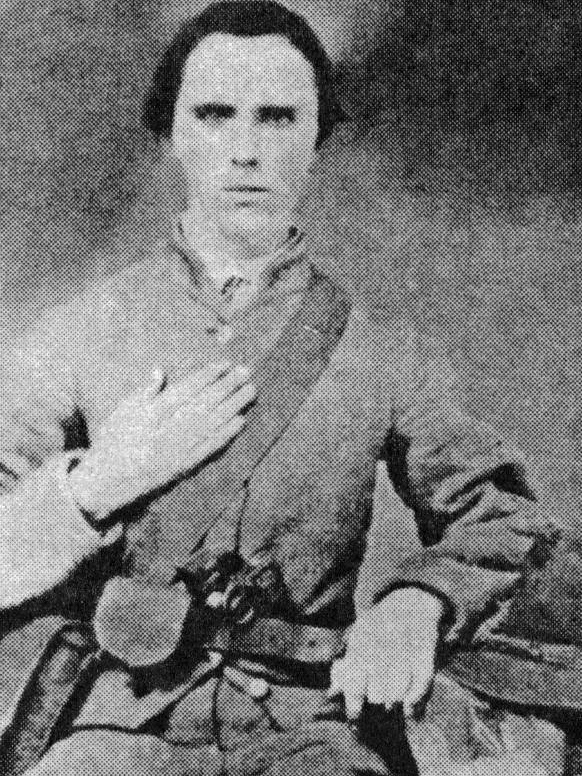 Open the cover fold of Austin singer/songwriter Jeremy O'Bannon's second album Letter Home and you'll find an image of Eli Pinson Landers, a Civil War veteran who was only 19-years-old when he left home to fight for the Confederacy. Over the 26 months he fought, he wrote his mother when he could. He'd tell her of the friends he'd made, the cold nights through which he'd slept, false reports that he'd passed away in battle, and eventually, the sickness that killed him.   
Those letters, found in a trash pile in Georgia serve as inspiration for the title track of O'Bannon's latest album. The follow-up to 2014 debut Olivia, Letter Home culls 10 songs O'Bannon penned through the course of his career as a guitarist and songwriter. They tell disparate tales of a revered and departed sheriff ("Come Back to Stay"), family and girlfriends ("No Matter What," "My Girl"). They harp on the rough and mysterious ("What Lies Beneath," "On We Roll") as much as modern funk ("Mornin' Lovin'") and rootsy folk ("Wishin'"). They show the growth of a local songwriter who finds inspiration at every turn.   
Recorded in Austin at Signal Hill Studios, Letter Home was produced by Wayne Sutton. The album includes contributions from some of Austin's finest musical talents: Patrice Pike, Matt Hubbard, John Evans, Charlie Richards, Patrick Herzfeld, Morgan Patrick Thompson, John Bush, Robb Kidd, Steve Bernal, Michael Bliss and Eleanor Whitmore, who contributes fiddle, vocals, and mandolin to five tracks.